Apex Financial Group of VA, Inc. is a financial and advisory firm located in Portsmouth, Virginia. Meeting financial objectives is more complex than ever before. Few individuals have the knowledge and time required to sort through the spectrum of options. Planning effectively and understanding the choices to make educated decisions can be a full-time job.
Apex Financial keeps you aware of financial opportunities, tax laws, and economic trends. Our full-service planning firm has a team of highly-skilled professionals and scores of loyal and successful clients.
You can rely on Apex Financial Group of Virginia, Inc. to keep your plan on target, despite changes in the economy and tax regulations.
Fortunes are not made in one day. Our advisors do not win a client's trust, loyalty and respect by providing a one-time service. At Apex, we earn our clients' confidence, day by day, over a lifetime.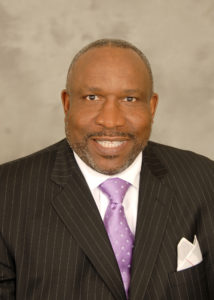 Anthony C. Epps is the CEO/ President of Apex Financial Group of VA, Inc. with over three decades of experience in business and financial planning. A graduate of Norfolk State University, Mr. Epps received his Bachelor of Arts degree in Sociology. He also has obtained the Life Underwriting Training Council Fellowship (LUTCF) designation. Mr. Epps is a qualified member of the Million Dollar Round Table (MDRT), the Norfolk State University Alumni Association, the Association Black Insurance Professionals (ABIP), The Hampton Roads Committee of 200+ Men, the National Association of Insurance and Financial Advisers (NAIFA), and former trustee of The Moments of Truth Ministry.
When Anthony established Apex Financial Group of VA, Inc., he set the company up to be different. He wanted to offer everyone three things: Safety 1st, A reasonable Rate of Return, and Simplicity.
″Put Our Firm To Work For You″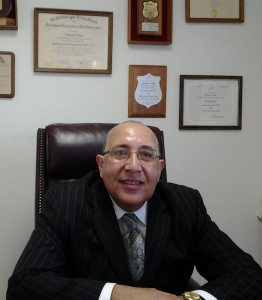 Rev. Michael L. Gray, Vice President/Marketing Director of Apex Financial Group of VA, Inc. with over 25 years of experience in business management and marketing. A graduate of Norfolk State University, where he received his Bachelors of Arts Degree in Business Management and Marketing. Michael, is a former member of MDRT, and former member of ABIP. Michael has given several informative and beneficial seminars, to the public through several Hampton Road Church's on "Biblical Stewardship". Michael is the Founder of The Moments of Truth Ministry, and the Pastor of St Stephens A.M.E. Church.